ATX Group Malaysia, one of the emerging FinTech companies of Malaysia which specialises in being a Global FinTech Enabler; and Lulu Money, one of the leading names in foreign exchange and money transfers; have undertaken a collaborative exercise that will see the two provide services that will benefit customers by way of offering over 100 bill payments, reloads and value-added services at 25 outlets in the initial phase of this collaboration. The services that will be offered as a result of this collaborative exercise is made possible due to ATX's PayHub service which is essentially an API based B2B Payment Services Aggregator providing integrated merchant solutions and more. With this collaboration exercise the array of services that will be offered across these outlets will be offered to customers to make their payments without any additional surcharge too.
The array of services that will be offered at Lulu Money outlets are as follows:
1. Bill Payment (Electricity, Internet, Astro and Water Bills)
2. Telcos (Postpaid Bill Payments, Domestic & International Reloads)
3. Council Bill Payments (Tax renewal, compound and rental)
4. E-wallet Reload PINs (TnGo E-wallet, Grab Driver, CePAT Tokens)
5. Loan Repayments (KPKT, PTPTN, Majlis Amanah Rakyat MARA and others)
6. Digital Vouchers (Grab Food & Mart, Lazada Vouchers, Zolara Vouchers)
7. Car Insurance and Road Tax Renewal
8. MobiCare Phone Swap Subscription
9. Digital Will Vouchers
10. Entertainment (NJOI PINs and E-Load)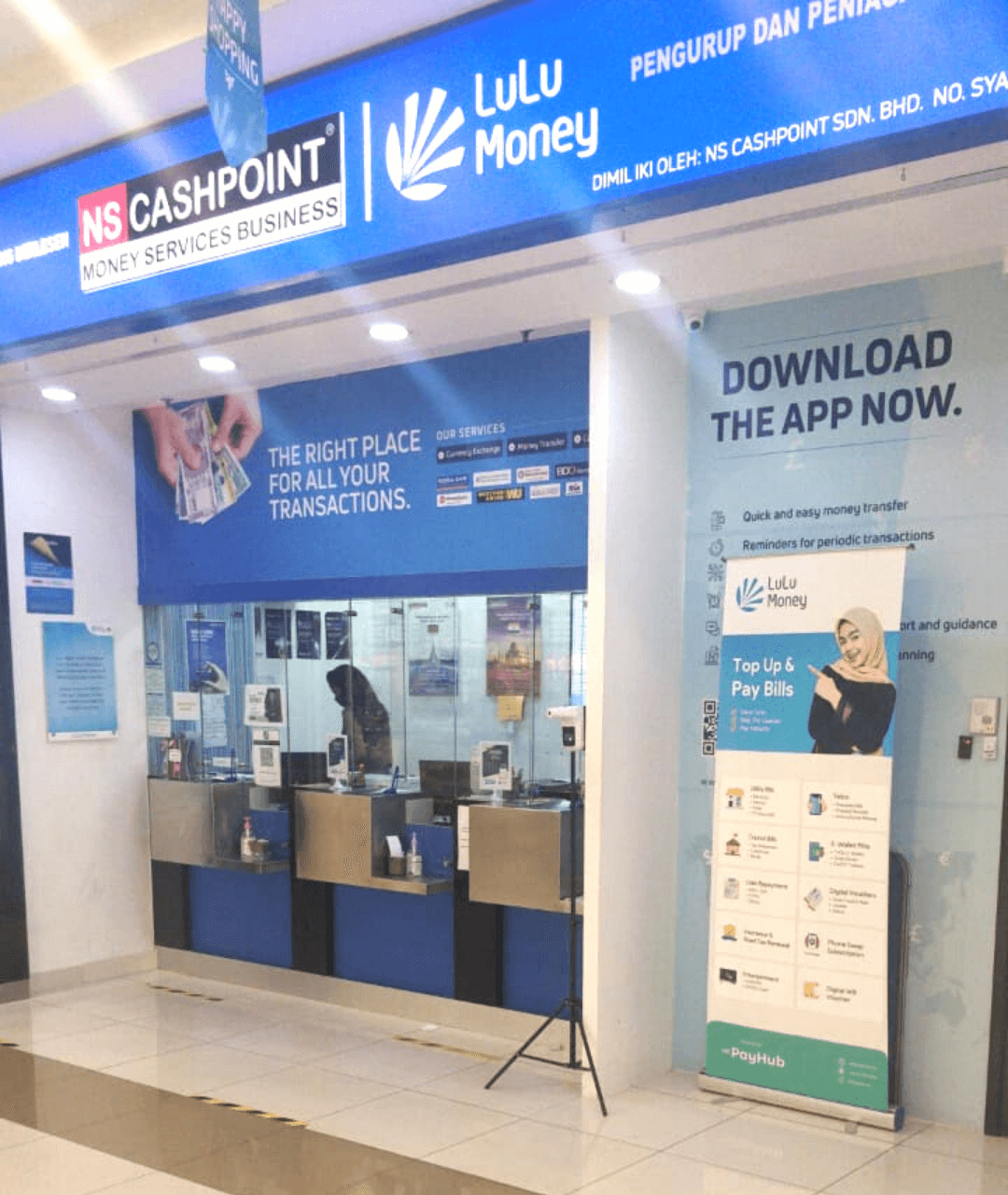 As part of the next phase of this collaborative exercise, Lulu Money has plans to collaborate with MyPOSPay, which happens to be a part of the ATX Group in Malaysia. This next phase will entail services such as a parcel drop-off service at its outlets and customers will have the benefit of being able to fill out their parcel order forms online too where upon filling up their online forms they may then proceed to drop off their parcel at their nearest Lulu Money outlet.
Headquartered in Petaling Jaya, Malaysia, ATX Group Malaysia is a major player within the booming FinTech industry where they seek to leverage their expertise in the FinTech sphere to provide all these services and more to their customers. In 2020 alone, the Group had managed to process over RM 600 million valued transactions and is seeking to achieve a target of having RM 1 billion valued transactions within the next two years through the Group's efforts in transforming businesses into multi-service digital centres via its five core brands: 1. PayHub – A B2B Payment Services Aggregator 2. MyPOSPay – Parcel Pick-up and Drop-off Points 3. GOPAY – A digital wallets for agent to make money 4. Runcit Hero – B2B Online Marketplace for Grocers 5. Cash In Points – Buy Online, Pay at Merchant